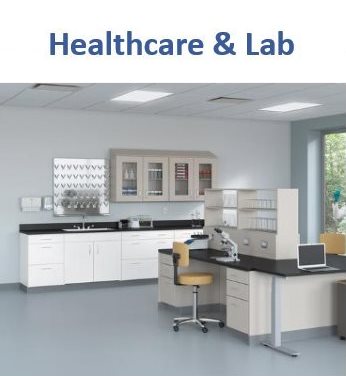 From hospitals to long-term care facilities and clinics of all types, the Harmoniä collection by Lacasse offers modular healthcare furniture solutions for nursing stations, patient rooms, waiting areas, etc.

For specialized applications such as laboratories, pharmacies, emergency and procedure rooms, refer to the Neocase line of 100% reconfigurable modular casework solutions.

For examples, please click on the links below. This will open a new tab in your browser. To return to Benton Design interiors, simply close the new tab.